It happened in Rogaland
The Unification of Norway
The final battle on Harald Fairhairs´ mission to become the first king of Norway took place at Hafrsfjord, which lies within Sola and Stavanger municipalities.
Karmsundet, further north, between Karmøy and Haugesund, was a centre of power long before the Viking age. Whoever was in power here, controlled the trade towards north,  west and south from what you may call Norway's first toll booth. Avaldsnes and Utstein became central Royal Manors in Harald Fairhairs' kingdom, and the area beetween them forms the beginning of the sailing route "Norðvegr" that gave name to Norway.
The 1000 year commemoration was celebrated in 1872. The then king, Oscar II, unveiled the national monument called "Haraldshaugen", King Harald's Mound, at the site where it was presumed that Harald Fairhair lay buried. In 1972, on the 1100 year anniversary, it was the then king, Olav V, who signed the standing stone set up at Ytraberget in Sola municipality.
But if we were to wait a hundred years between every time we celebrate the unification and Norway's first king, there would be many of us that would miss out on the parties, with all the learning and experiences involved. This is why we are celebrating the 1150 year anniversary in 2022!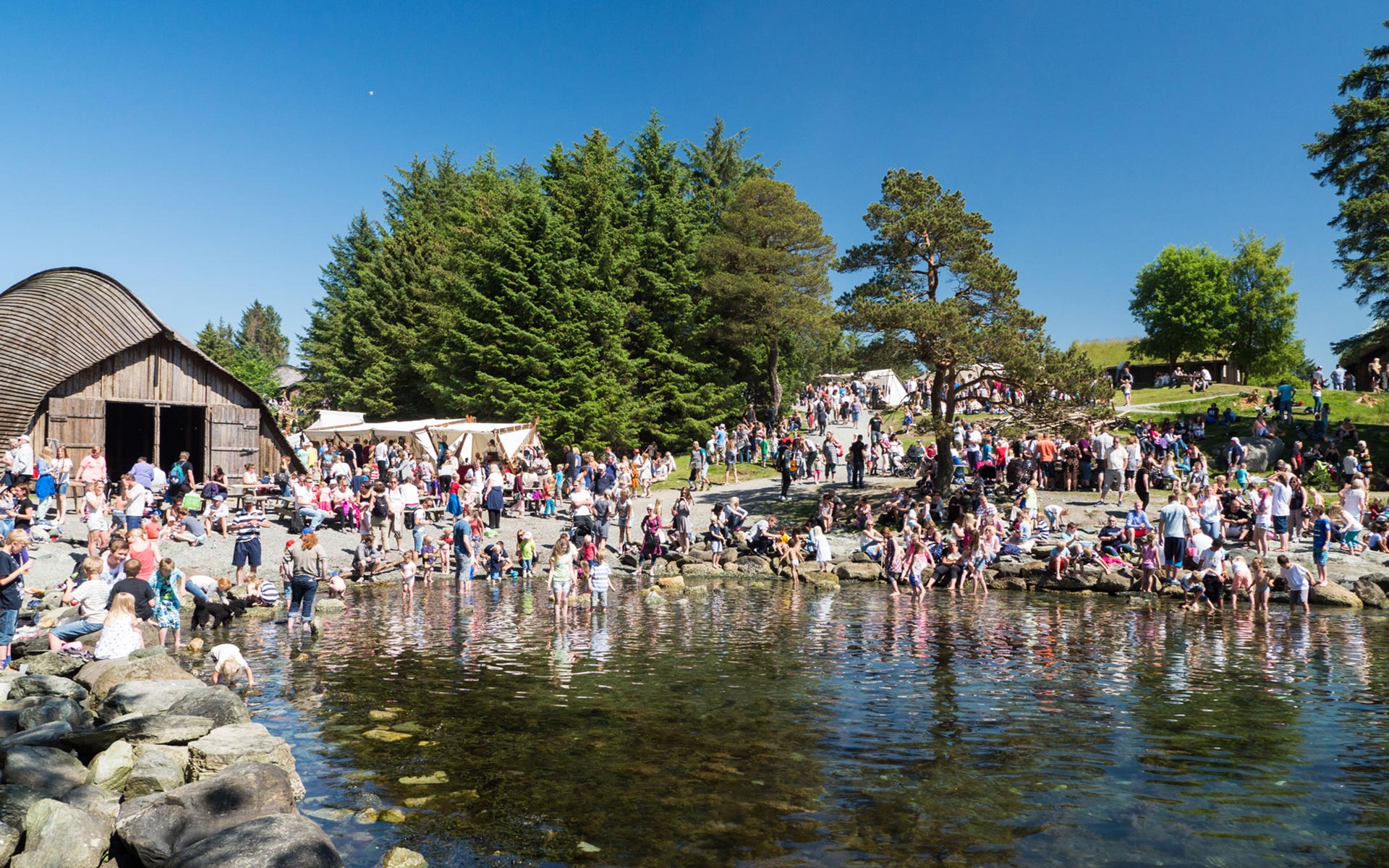 Events
Great experiences and fun activities for young and old! Check out the events and get your tickets.
Destinations
What about a viking sightseeing when it suits you? All around the County of Rogaland you will find traces of the Viking age and attractions to visit. (Site yet not translated)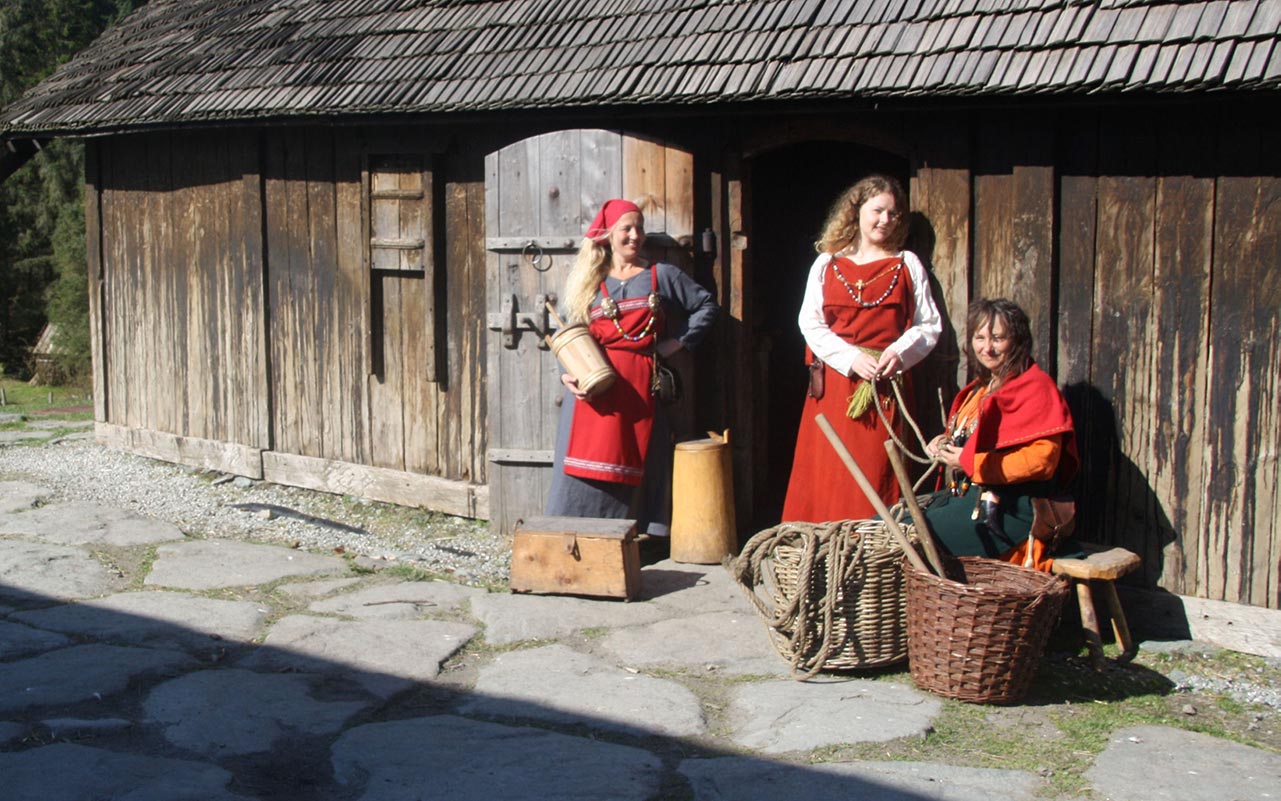 Learn about the viking age
Check out our articles about the unification and the Viking period
This is how it may have been:
The Royal Manor of Avaldsnes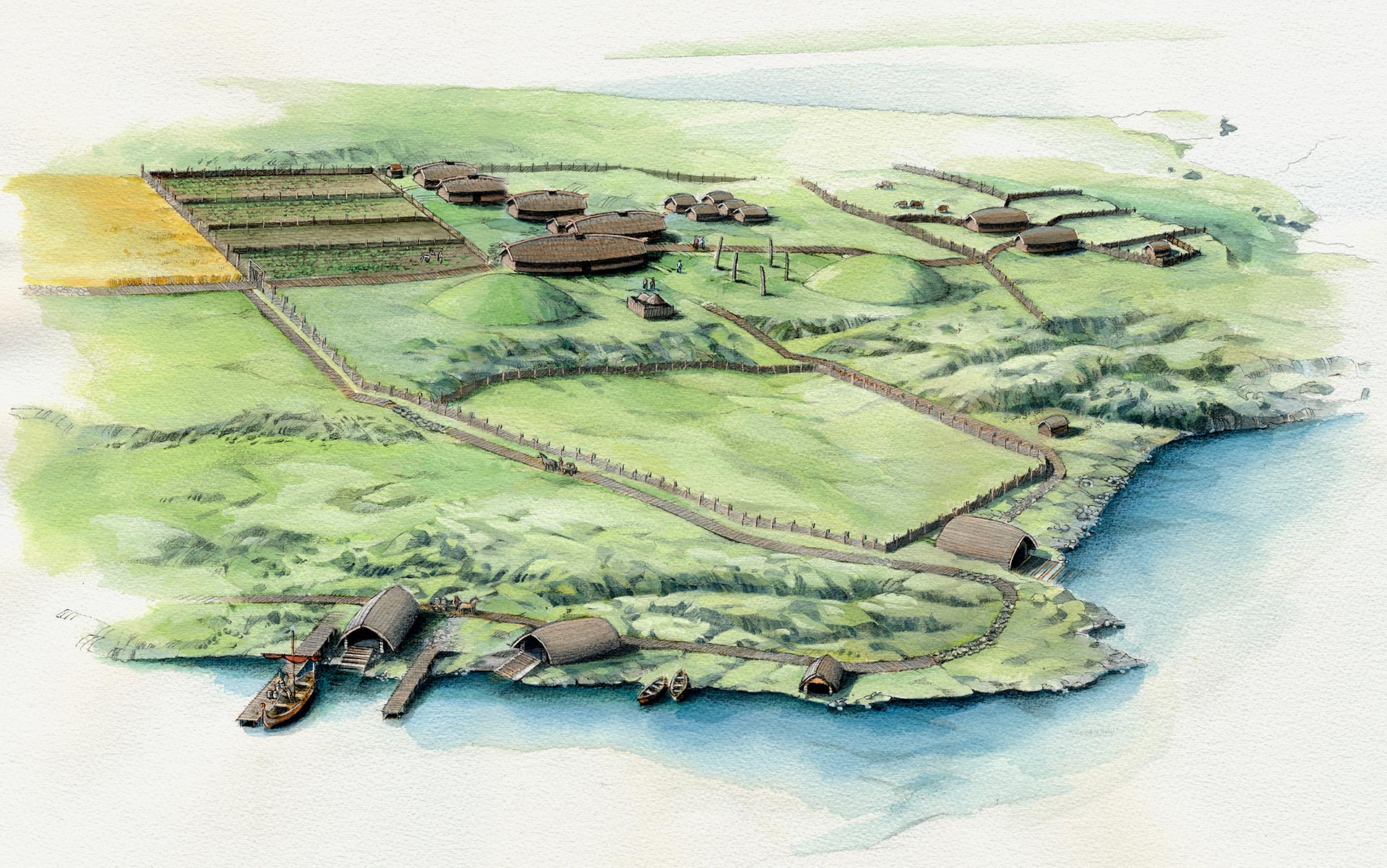 This is how Harald Fairhair's Royal Manor at Avaldsnes may have appeared. Note the five standing stones between the grave mound «Flagghaug» and the long-house. One of these is the so-called «Virgin Mary's sewing needle» that still stands today, almost touching the present church's north wall. Illustration by Steinar Iversen.
Previous celebration of anniversary at
The National Monument "Harald's Mound"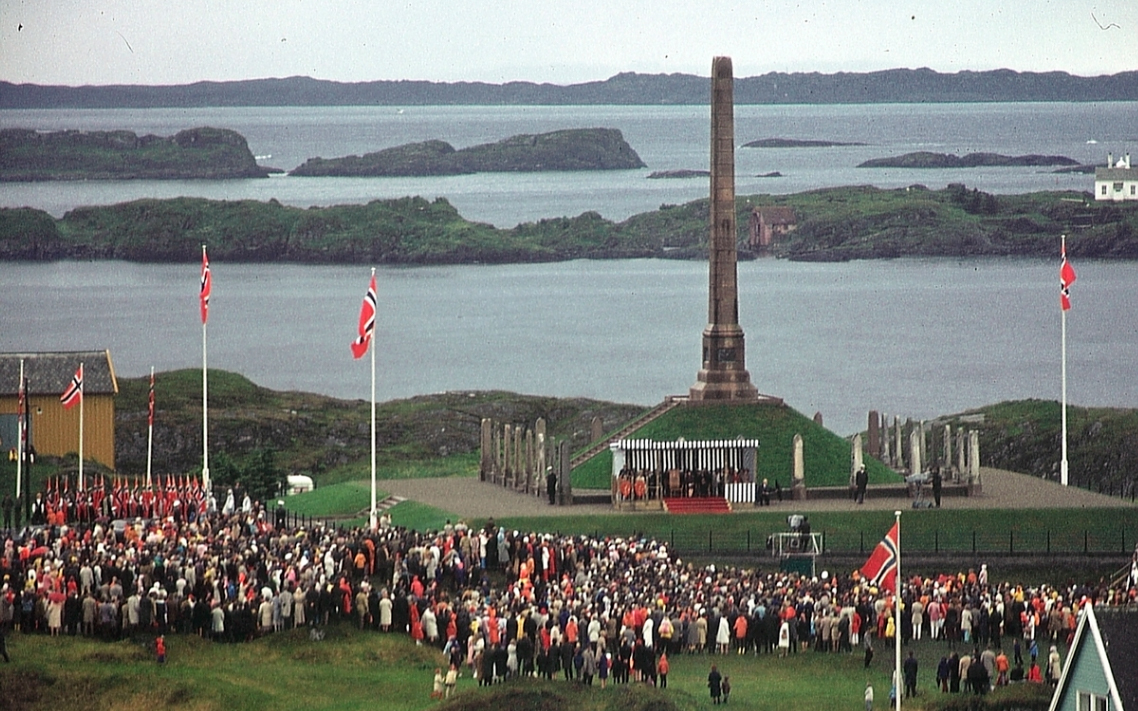 This photo show the celebration of the unification anniversary at Harald's Mound in Haugesund in 1972. Foto taken by Theo Soland.
«We stand by a memorial, but not at the ruins of a bygone age. We are thinking ahead following Bjørnson's motto: Know thy time, Will the good. But it is also important to pause by the question: Who am I? Who has shaped me? Historical anniversaries help to answer these questions.»
Prime Minister Trygve Bratteli, Haraldshaugen, 1972